Premier Wealth Advisors was born of a vision, in 1992, John L. Diaz, CFP® envisioned a firm that provided unbiased, independent advice. A firm that integrated financial planning, investment management and tax preparation under one roof. A firm that would treat clients with respect and always, put its clients' interests first.
Independent Thinking
True to that vision, today, Premier Wealth Advisors remains an independent firm and is an SEC Registered Investment Advisor that proudly adheres to the "Fiduciary Standard". This means it's our legal obligation to always put the interests of our clients first, setting us apart from traditional financial firms whose priorities often revolve around the selling of their own proprietary products. Organizational independence fosters unconstrained thinking and drives the creation of strategies that solve our clients' real-life needs.
Integrity
We believe that integrity must be at the core of any organization to which an individual entrusts his or her wealth. In serving our clients, we recognize that trust is not given, it is earned, and we work to earn our clients' trust and confidence every day.
Our Fiduciary Commitment
During a time when confidence and trust have been deeply shaken in the financial industry, we feel it is more important than ever to serve our clients with objectivity, transparency and independent thought.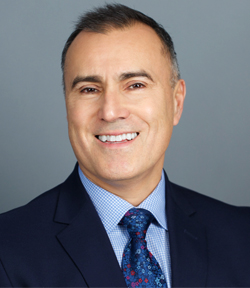 The People Who Power Premier
Meet the people of Premier, and schedule a meeting with a member of our team. 
NEW YORK
1411 Broadway, 16th Floor
New York, NY 10018
(800) 499-4143
LONG ISLAND
626 RXR Plaza, 6th Floor
Uniondale, NY 11856
(516) 778-5822
This site is for informational purposes only and does not constitute an offer to sell or a solicitation of an offer to buy any security which may be referenced herein. We suggest that you consult with your financial or tax advisor with regard to your individual situation. This site has been published in the United States for resident of the United States. Persons mentioned in this site may only transact business in states in which they have been properly registered or are exempt from registration.
Advisory Services offered through: Premier Wealth Advisors, LLC. (PWA) & First Allied Advisory Services, Inc. (FAAS). Both Registered Investment Advisors. Securities offered through: First Allied Securities, Inc. A Registered Broker/Dealer. Member: FINRA/ SIPC. PWA is not affiliated with First Allied Securities, Inc and/or FAAS.